Choosing the Right Used Audi for you?
Audi is one of the most renown luxury automobile manufacturers in the world; they are a German company - initially founded over a century ago, in 1910 - which specialise in making high-end luxury vehicles, with European flavoured designs and quality.
At Rivervale, Brighton, we have used Audi cars that have been specifically chosen by their high spec and low mileage with models ranging from 6 years old right up to new.
If you're planning to purchase a used Audi cars but don't know which models are the most suitable and reliable for you, then this article is for you!
Here, we take a closer look at some of the best Audi models and what you can expect from them; hopefully this will help you make an informed and educated decision about which used Audi car to consider.
Audi A6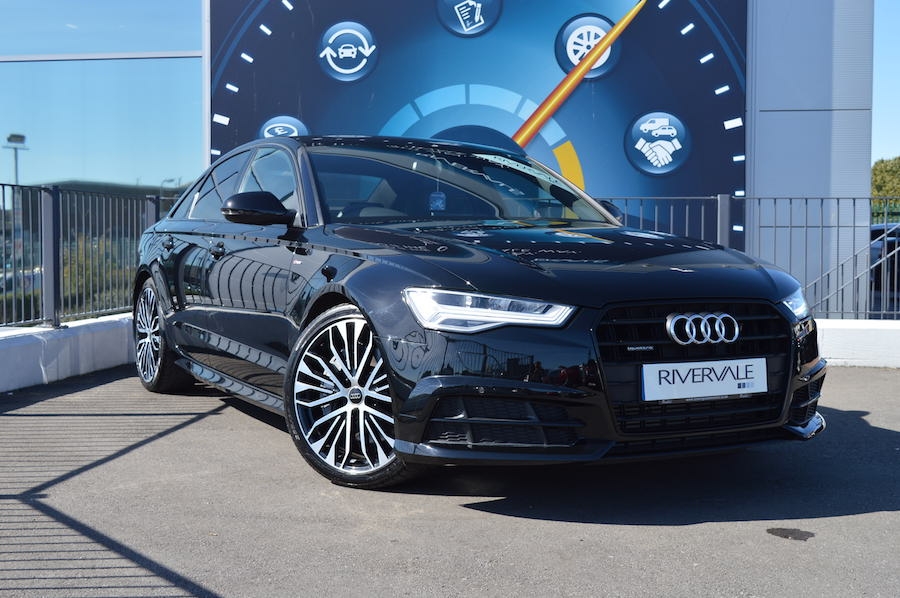 There is a lot to admire about the Audi A6; it's in a competitive luxury class, yet it somehow manages to stand out amongst its rivals like the BMW 5 Series, Mercedes E-class and the Lexus GS. Up front, the Audi A6 is a beauty; it has a distinctive, Single Frame Grill, standard LED running lights, beautiful body lines and standard 20" alloy wheels. At the rear, you get LED rear lights and trapezoid exhaust pipes. If you want a little more sport in your A6, you might want to consider the Audi A6 S Line TDI Black Edition Quattro. The entry-level engine in the Audi A6 Black Edition range is a 2.0 litre TDI Diesel with front wheel drive and is available in either automatic or Audi's six-speed manual gearbox. The Audi 6 S Line will achieve 0-63 mph using its 315bhp, which makes it a very fast option for consumers. It's Good looking, it's powerful, it's luxurious and extremely efficient. What more could you want from a mid-size luxury saloon.
Key features to the Audi A6 ;
4-zone Climate Control
Bluetooth
Cruise Control
Full Leather
Parking Sensors Front and Rear
Air Conditioning
Bluetooth Audio Streaming
DAB Radio
Heated Seats
Privacy Glass
Automatic BI-Xenon Headlights
Bose Surround Sound System
Electric Memory Seats
Lumbar Support
Satellite Navigation
Audi Q5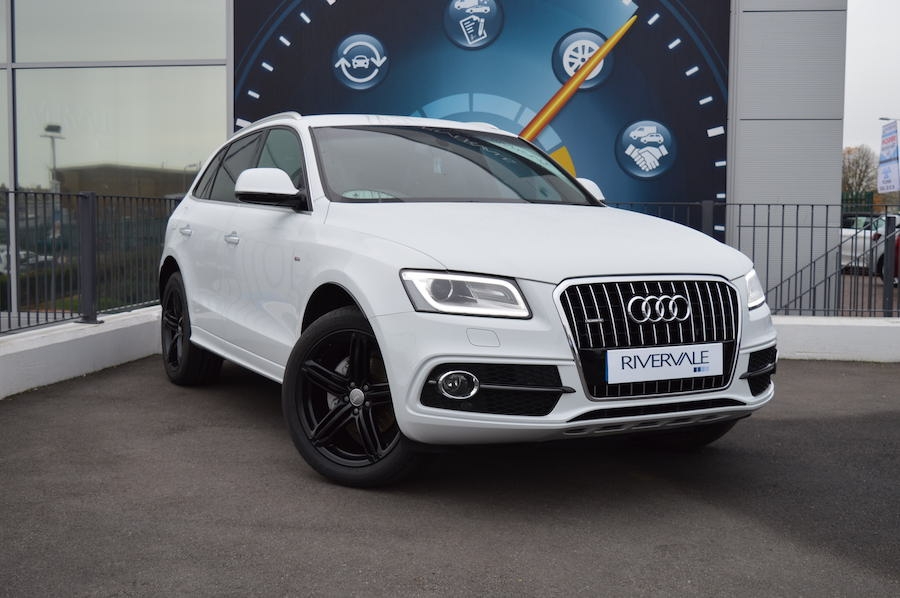 If you're in the market for a reasonably priced medium-sized SUV, then an Audi Q5 might be the vehicle for you. It's a good looking vehicle, it rides well, it's extremely spacious and it's more eco-friendly as it helps to reduce CO2 emissions. There are three engines to select from: You can have a 2.0 litre, four cylinder petrol with 249bhp, a diesel that produces 189bhp or a bigger and more powerful 282bhp 3.0-litre V6 diesel. Overall, the Audi Q5 is one of the best all-rounders in its class and should undoubtedly be on your shortlist. Vehicles like the Q5 have an abundance of style, luxury and power hence why it makes the list.
Key features to the Audi Q5;
2-Zone Climate
ControlAir Conditioning
Automatic Headlights
Bluetooth
Bluetooth Audio Streaming
Cruise Control
DAB Radio
Electric Folding Wing-Mirrors
Electric Tailgate
Full LeatherHeated Seats
Heated Windscreen
Parking Sensors
Front and RearPrivacy Glass
Rain Sensing Wipers
Satellite Navigation
Audi A3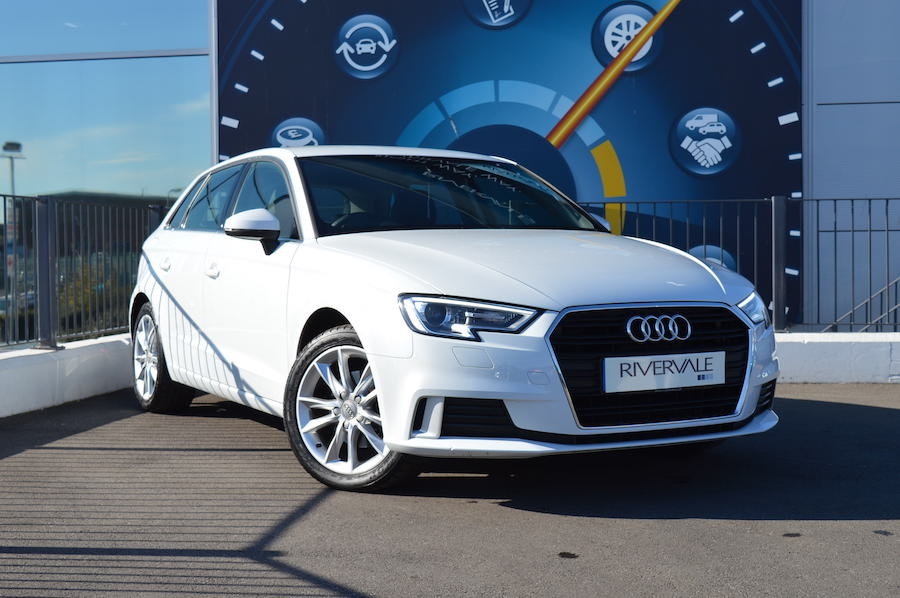 The Audi A3 is a compact family vehicle. It comes available with three or five doors. There's a wide range of engines on offer, but if you want a really fast A3, you'll need to search for the 2.0-litre turbo SE or the 2.5 litre 5 cylinder RS3. If you're looking for a cheaper and more affordable A3, you'll be more inclined to go for a petrol engine, which ranges in size from 1-2 litres or a diesel which can be 1.6 or 2.0 litres. There's not really a weak engine in terms of performance, but keep in mind that the petrol engines are quieter at lower speeds. The petrol and diesel engines are more economical. With petrol engines, you can expect 40-50mpg, while the diesel can exceed over 50mpg. This helps to keep road tax low for most models, which is which is another plus.
Key features to the Audi A3;
2-Zone Climate Control
Air Conditioning
Bluetooth
Bluetooth Audio Streaming
DAB Radio
Full Leather
Parking Sensors Rear
Satellite Navigation
Audi Q3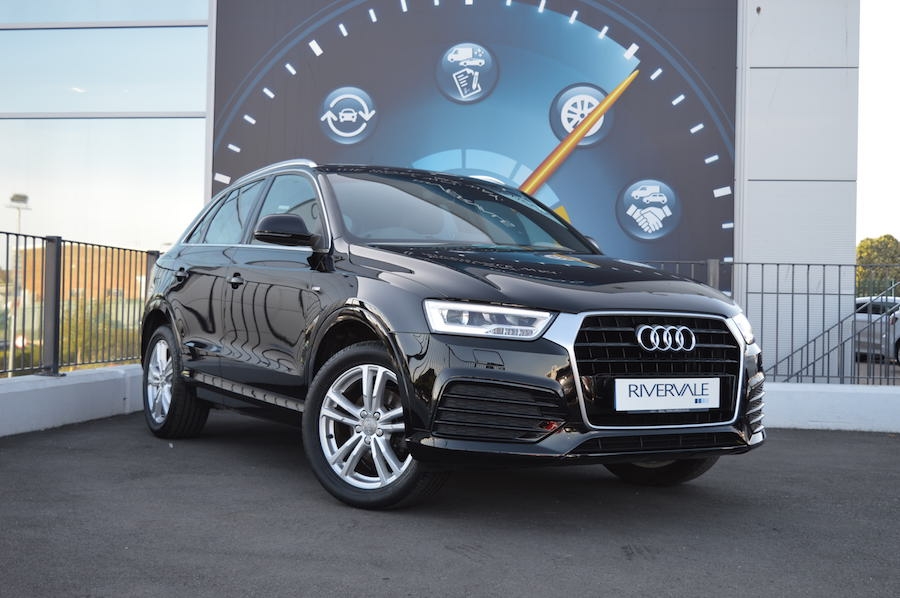 The Audi Q3 has all the right ingredients for success; it has a prominent grill, good quality interior, impressive engines, fantastic boot space and raised ride height with excellent forward visibility, which makes it the ideal premium SUV for families - both large and small. Two wheel drive and four wheel drive is available on the Q3, including a wide variety engine choices both in petrol and diesel, providing good quality performance with strong economy.
Key features to the Audi Q3;
2-Zone Climate Contro
Air Conditioning
Automatic Headlights
Bluetooth
Bluetooth Audio Streaming
Electric Tailgate
Half Leather
Satellite Navigation
Browse our selection of quality used Cars for sale in Portslade, Brighton, East Sussex. If you can't find what you're looking for, please get in touch via info@rivervaleusedvehicles.co.uk or call us on 01273433480.
Further reading
Read more: 4 Benefits of Buying a Used Car
Read more: The Future of Buying Cars
Read more: Where to Look When Buying a Used Car?

What is the best Audi car model? Drop a comment below.
Leave a comment for your chance to win £20 of High Street Vouchers. Each month we pick our favourite comment from the previous month - get involved for your chance to win...
The comments above do not necessarily reflect Rivervale's views unless clearly stated.