Rivervale's BMW 330e Review
What is a BMW 330e?
The BMW 330e is a family-sized luxury Saloon plug-in Hybrid (PHEV). Yes, it's one of those vehicles that you can charge from a socket and drive a dozen miles with zero emissions mode before the petrol engine kicks in automatically to help give the 330e an extra boost. A vehicle for green-enthusiasts who want to drive in style.
Sleek and Luxurious exterior
Outside, the 330e looks similar in shape to a regular BMW 3 Series. There are a couple of newly incorporated features which make it look slightly different. It has the same long bonnet and short overhangs much like typical 3 Series Saloon. The lid to the charge port is well disguised behind the near side front wheel, the eDrive badging at the front and at the rear is very cool. As mentioned above, there aren't too many distinct changes to a normal 3 series, but in this case, less is definitely more.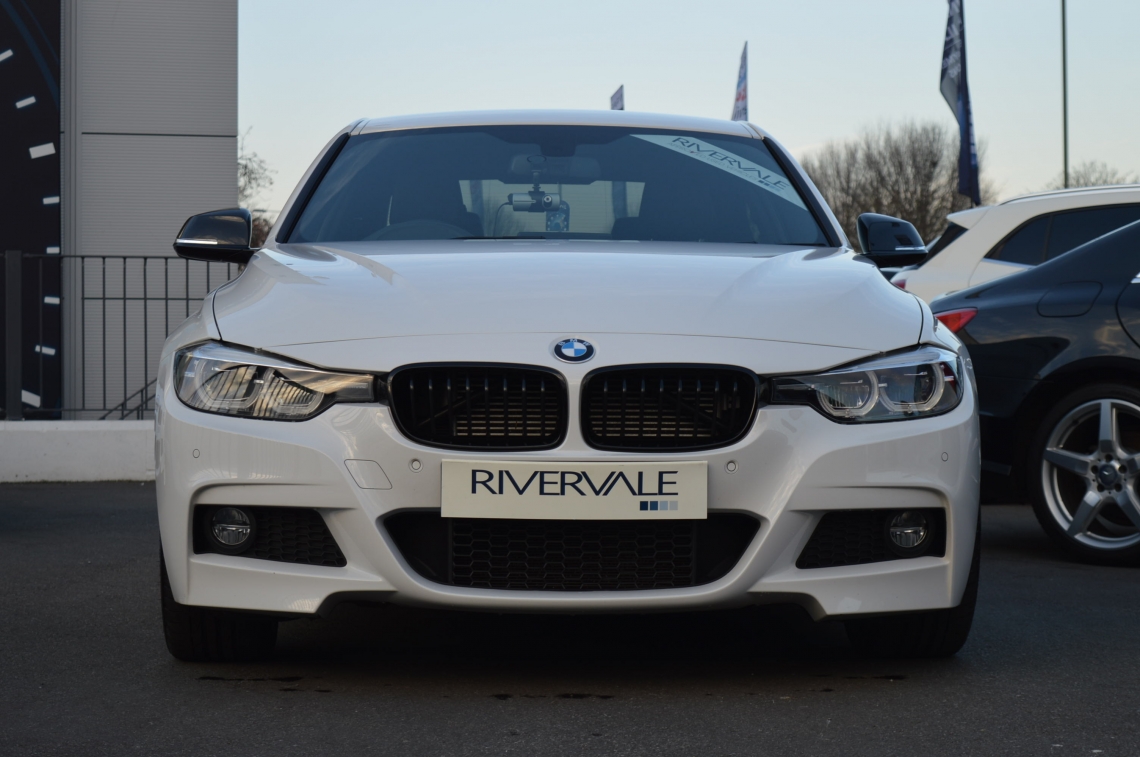 What the engine like?
Under the bonnet of the BMW 330e, there is a 2.0-litre turbocharged, four-cylinder engine, and an electric motor. Coupled together, these are able to deliver a combined hp (horsepower) of 248, producing 310 nm of torque. This leads to a 6.1 second 0-62mph time. When operating on just the electric motor, the 330e can go up to 74 mph without the engine kicking in.
What about the interior, driving modes and boot storage space?

The interior of the 330e is welcoming, comfortable and driver-centric. Up front, you've got automatic windscreen wipers, automatic headlights, cruise control and dual-zone climate control, which all come as standard with the M-Sport specification. There are 3 distinct driver modes available for you to improve the overall driving experience. This is all controllable through the eDrive button located on the centre console: AUTO eDrive, MAX eDrive, Battery saving mode. Initially, the 330e will start off in the Auto eDrive setting. The auto eDrive mode allows the 330e to behave like a hybrid where the petrol and electric motor will work together to deliver a combined fuel economy of 72 mpg. As soon as you start the engine and drive away, the power will be provided by only the electric motor. However, if you exceed 50mph, the 330e will automatically switch to the petrol engine on this mode.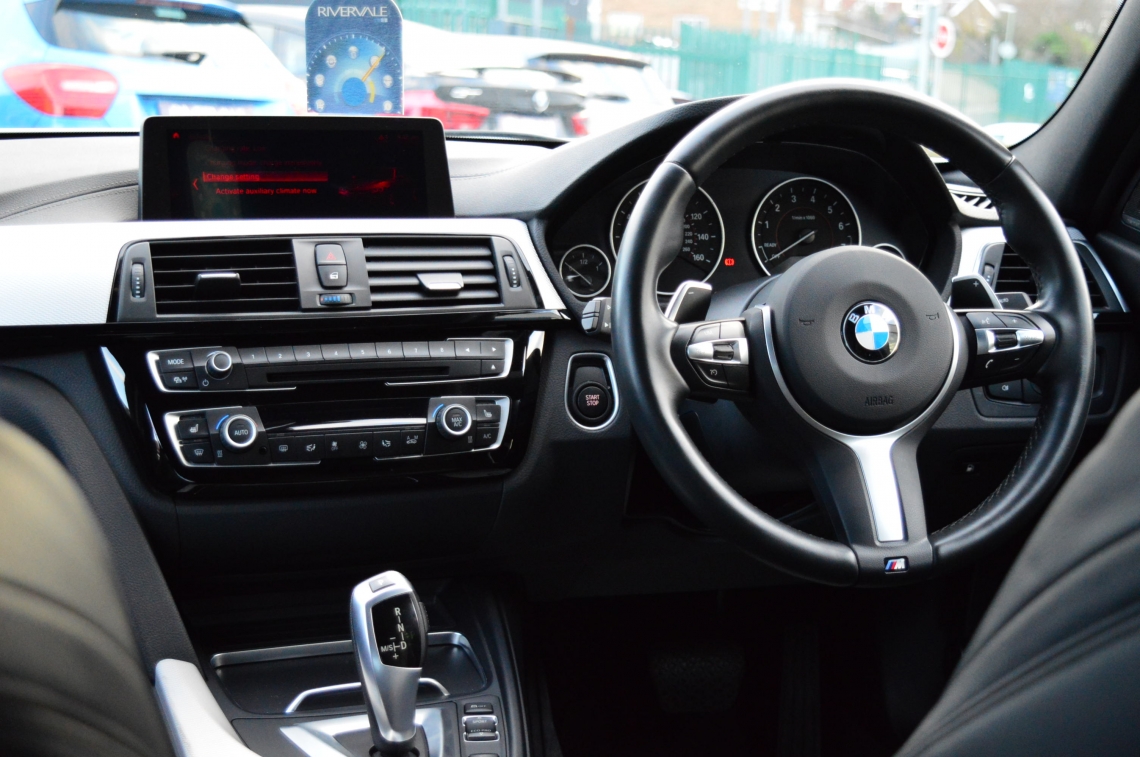 As for the Save Battery mode, the 330e will drive more like a regular 3 series. All the power generated will come from the four-cylinder turbocharged engine, which not only helps to power the vehicle, but it helps to recharge the battery too.
Lastly, the Max eDrive is the 330e's electric-only setting, which allows the vehicle to reach a max speed of 75 mph for up to 14 miles. Charging the car at home with a conventional 120-volt plug will take approximately 6 hours for it to fully charge whereas fast charging, 240 - volt stations will massively speed things up and reduce it to only 2 hours.
The advantage of this is if you live and work in the city, you won't have to worry about filling your 330e with petrol, as you will have enough electric power to get you to work. Of course, this depends on how far you generally make your commutes, and how long you get stuck in road traffic. However, just imagine how much money you will be saving each year on fuel.
Interestingly, you can actually plan how you want to charge your car via the eDrive button. All you have to do is go into "My Vehicle Setting" and under "Plan Charging/Climate Control" you can choose whether to start charging immediately or charge it for a departure time. The benefit of this feature is to give you complete freedom of when you would like to charge your 330e. Another interesting feature is the 330e's Preconditioning system, it allows you to either warm up or cool down your vehicle for when it's done charging, which is very handy for most drivers.
In addition to the interior, you have a partially digital instrument cluster on the steering wheel, you're dials for speedometer and tachometer are physical dials. Below that, you have digital displays which inform you about how much charge you have remaining, your mileage range, and any other important vehicle information.
Moving on towards the back seats and cabin, you can fit up to 3 passengers in the back, there is plenty of legroom between you and the front seats, two vents with fan interpreter control, power windows, leather seats, along with two cup holders that you can find in the centre console.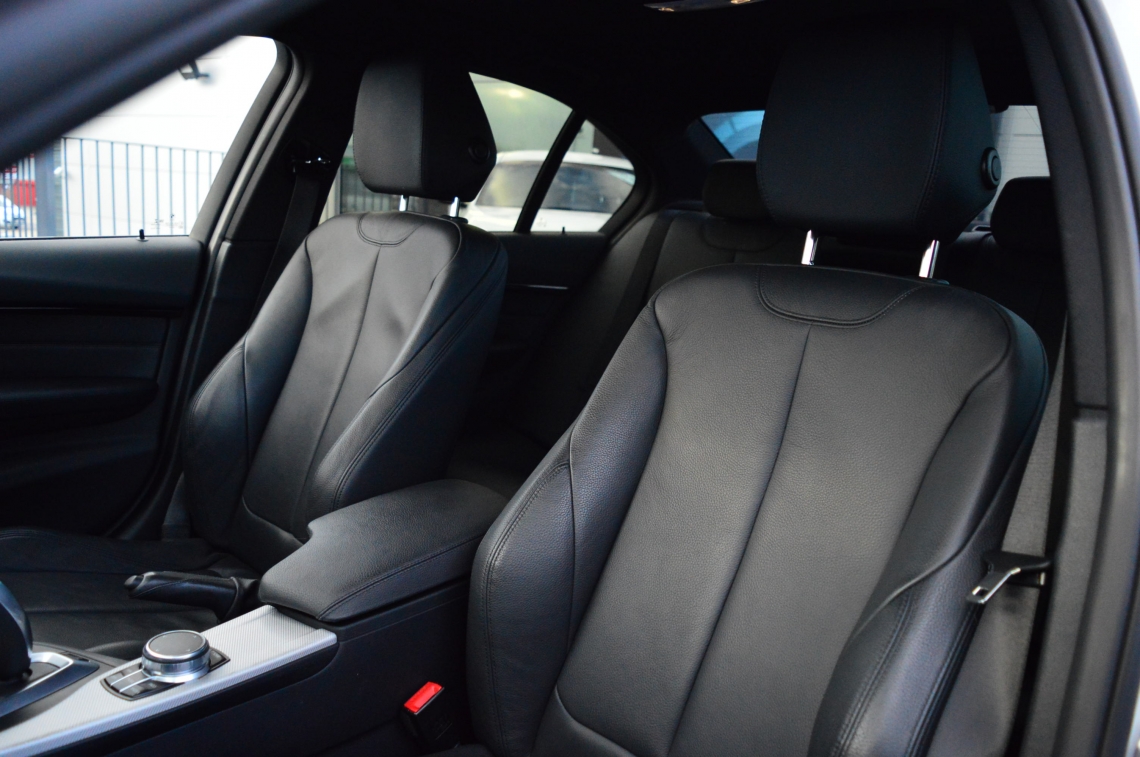 BMW has ensured that all customers will be able to store all their luggage/large items comfortably and conveniently. However, this is easier when the rear seats are folded down. This is largely due to the lithium-ion battery pack under the boot floor, which reduces total luggage capacity to 370 litres (compared to 480 litres in other 3 Series Saloon models).
Rivervale's Final thoughts
Our New Vehicle Director, Simon Fuller, says:
The BMW 330e's 2.0 petrol engine is very refined. It pulls strongly in the upper rev range and even manages to sound quite sporty for a four-cylinder engine. Conversely, with a charged battery driving on electricity makes the cabin such a quiet place to be. On a full charge I have only ever managed around 15 miles, so the constant charging to get the most out of the car could be considered an inconvenience. Overall, the car is well built and drives as you would expect from a German sports saloon car!
Our Sales Manager, Duncan Stocks, says:
The BMW 330e is a fantastic combination of sporty driving dynamics with its 2.0 litre turbocharged hybrid 252ps engine and low cost, tax efficient motoring due to the incredibly low CO2 output of just 49g/km. The M-Sport specification comes with a host of standard features such as Dakota Leather interior, 18 Inch wheels and of course the BMW Business navigation system. As with all BMW's the drive is very refined and when so whether you are popping out to the shops or driving from one end of the country to the other you will always arrive in style and comfort.
At Rivervale, our Used Vehicle Department has 3 of these sought-after vehicles available in stock and ready to purchase - one black BMW 330e in the M Sport specification and two in white in the Shadow edition range. This gives you 19" Alloy wheels, sun protection glass, black mirror caps and other subtle sporty features.
For more information, please get in touch via info@rivervaleusedvehicles.co.uk or contact us on 01273 433 480.
Leave a comment for your chance to win £20 of High Street Vouchers. Each month we pick our favourite comment from the previous month - get involved for your chance to win...
The comments above do not necessarily reflect Rivervale's views unless clearly stated.
Opinion
17 December 2018
Written by Ismael Soliman