Jeff's Judgement … Should I have a Company Car or a Car Allowance?
Rivervale's Used Vehicle Director Jeff, has been in the Motor Trade for over 30 years so there is very little about cars he doesn't know! This month he is considering the question many employees must ask themselves 'Should I get a company car or receive a car allowance?'
"For thousands of people a company car is ideal, it is maintained, insured and causes no worries. But for some, having a company car can lead to a feeling of being trapped. The choice of car you will be driving is restricted, if you leave the job you lose the car, and the car will never be owned by you.
There is a way to break free from the company car trap if it is not working out for you, by taking a car allowance instead. This option will not cost your company any more money than they are already paying for your company car. Instead the money that went on payments for your company car will go into your monthly salary. Here's what that means for the employee;
Increase in monthly pay
Extra money in your monthly pay from a car allowance will be treated like any other wage increase and will be subject to tax and national insurance. You would need to look at how much the increase would cost you, in comparison to how much you are paying in company car tax currently to see whether there would be a financial benefit. As every person's wage, company car tax payments and possible tax increase due to a car allowance are different, it is impossible to give one rule that would fit all. Each individual's circumstances would need to be looked into. If you would like any advice, our sales team at Rivervale are always available to discuss your situation.
You can pick your own car
With a car allowance you can choose any car you like within your budget. This means if your company car was a Ford Fiesta, but you have 4 children and a double buggy, you could pick a car more suited to your lifestyle with a company car allowance.
You can own your vehicle
You have the opportunity to own your vehicle. Many people will enter into a finance agreement of some sort to fund their vehicle and so will be making monthly payments using their car allowance. At the end of these payments, you may have the choice to own your vehicle. This means an end to car payments, and if you ever re-sell the vehicle you will keep 100% of the potential profit. Owning your vehicle rather than having a company car does mean you will be responsible for maintaining your vehicle yourself. It is important to research likely maintenance costs of any vehicle you choose to include these when budgeting for your new car. At Rivervale we have a state of the art service centre that specialises in Mercedes-Benz cars, but also incorporates a Bosch Service Centre that caters for all makes and models.
Find out more about the Rivervale Bosch Service Centre
Mileage Allowance
If you accept a car allowance and then need to use your vehicle for a business related journey you may be able to claim mileage allowance for these business miles. This is an Approved Mileage Allowance Payment and contributes towards the cost of fuel and business insurance as well as depreciation and wear and tear of your vehicle.
HMRC provide a guidance figure of 45p per business mile for the first 10,000 miles in a tax year, which decreases to 25p per mile for any business miles over 10,000 in the tax year. However, these figures are for guidance only and it is up to each individual company to set their own business mileage rate. It would be important to investigate your company's policy if you frequently make business journeys.
The option to choose a used approved vehicle
Company cars are almost always brand new cars which are being leased. With a company car allowance, you are not restricted to a new vehicle, you could opt for a nearly new used approved car and get more for your money. This may mean a larger or more prestigious car.
For example, if your company car was a Ford Mondeo, the price per month to lease this vehicle is in the region of £250 - £300. If you were to look at used approved vehicles you could be driving a 2014 Kia Sportage or 2015 Mercedes-Benz A Class for the same monthly money.
View Rivervale's Approved Used Vehicles range
Purchasing an Approved Used Car at Rivervale
Many people believe that if they were to give up their company car and accept a car allowance they will need to find a deposit when entering into a new financial agreement. At Rivervale Approved Used Vehicles we work with funders who are happy to offer a 100% loan for those with a credit history that the relevant finance company approve for this amount. This means one month your company car payments could end and the next month your new car finance payments using your car allowance can begin. There is no large lump sum of money needed, providing a seamless transition from company car to car allowance.
The added bonus of Rivervale Approved Used Vehicles is that all the cars we sell have already had a healthcheck here at our Bosch and Mercedes-Benz Car Service Centre, so we already know the vehicle, and can provide you with all the affordable aftercare you will need."
The Rivervale Approved Used Vehicle Team are always happy to talk through your options with you if you are trying to decide between a company car or car allowance, please give us a call on 01273 433480.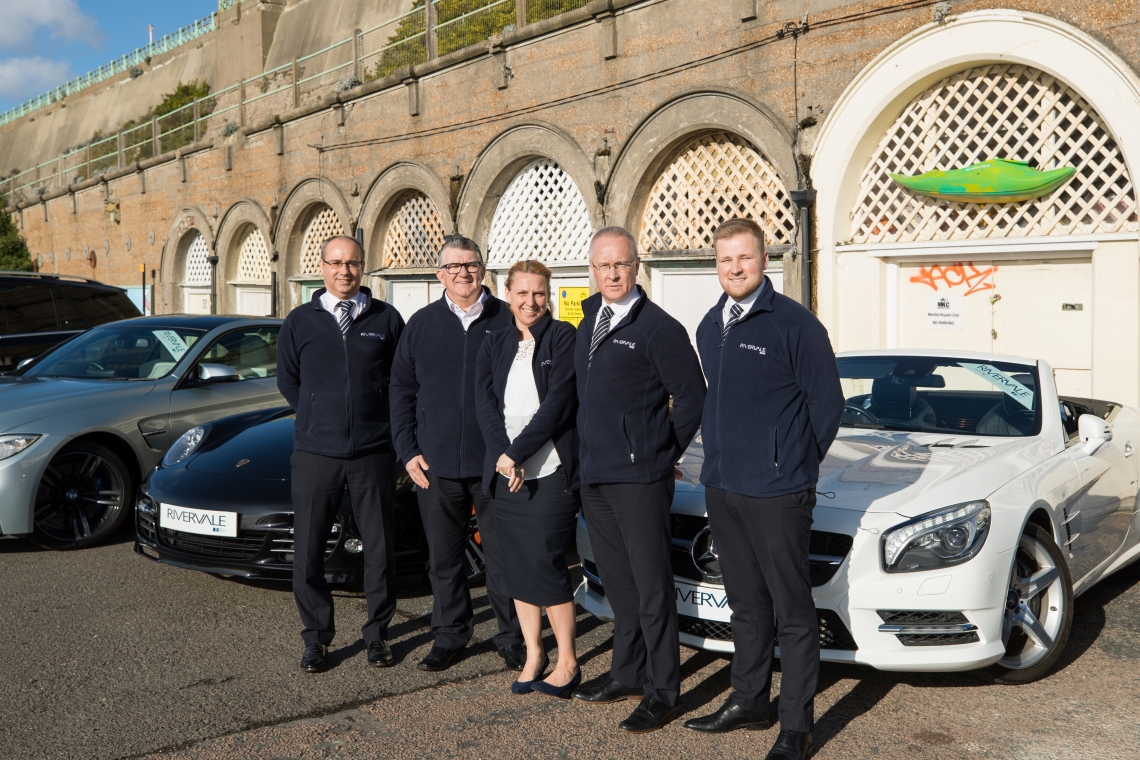 Leave a comment for your chance to win £20 of High Street Vouchers. Each month we pick our favourite comment from the previous month - get involved for your chance to win...
The comments above do not necessarily reflect Rivervale's views unless clearly stated.
Opinion
28 February 2018
Written by Natalie Faughy