Where To Look When Buying A Used Car?
Where to look when buying a used car?

So, you're in the market for a used car but don't know where to look or who to trust, right?

The first thing you might do when stuck with this predicament is to simply search in Google 'Where to look when buying a used car'…

Sadly, all this will mostly provide you with is many different versions of the same advice about inspecting a car, such as – checking under the hood, or 'how to negotiate the right price' etc.

This is the main issue you'll encounter when trying to search for the best place to buy a used car on Google; It's saturated with unhelpful content, particularly with this subject, which means you're less likely to find the information you wanted.
Fact: The average consumer will actually spend approximately 11 hours searching tirelessly for the right vehicle.

This is where we can step in and save the day significantly.

With over 35 years industry experience, we've compiled a list of tips from our used car experts on how to find the right dealer for you:

Firstly, make sure you've done your research to know what vehicle you actually want. This will help you to establish exactly what you're in the market for, which in turn will help you to know where you should be looking. This is usually done by establishing these key areas of your decision; Make, Model, Age, Body style, Average Usage/Mileage, Budget, Speed, Fuel etc.
After you know what it is you want, then you can start your research on finding the right place to buy your vehicle. Getting a recommendation from a specialist/expert is always a great place to start, but usually, you'll look at one of the primary, well known online vehicle search platforms like AutoTrader. When here, there are a few key things to look for after setting your search parameters;
Photos of the vehicle – are they good quality, do they look genuine, do they show you lots of the car detail, are the photos taken outside of the dealership – this is a good indicator to tell if the vehicle does actually exist.
Ad Spec – Lots of unique information on the ad spec is key. If there's good information about the vehicle it tells you that the dealer understands what you're talking about, and truly understand their product – you probably won't be surprised at how many don't!
Stock Profile – It's important to check the traders stock profile to see the quality of vehicles they have available. Also worth checking whether they are specialists in the manufacturer or type of vehicle you are looking for, this always helps.
Reviews - Look for independent reviews and take notice of what other customers have to say about the retailer.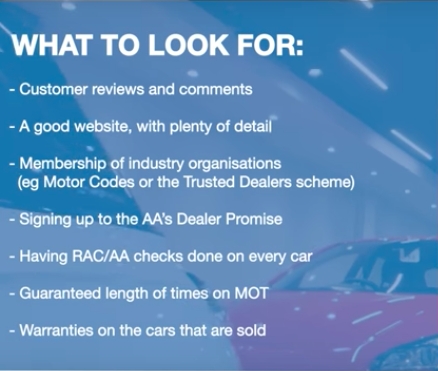 Once you've checked these details using the online vehicle platforms, it's then worth taking a visit to the dealer website to read about the company on their 'About Us' pages - make sure to check out their staff expertise, look at the photos and videos, descriptions and stock ranges of their vehicles.You might also want to look at the business on Google maps, to get an idea of what the place really looks like before visiting.
Another useful thing to look for is the company's channels of communication. It's often a healthy sign if you can see an office number, a variety of email addresses or contact forms and live chat options on their website etc.
Then when you are finally ready to contact them, see how quickly they respond and take a judge on how they handle your enquiry. It sounds obvious, but if they don't treat customers correctly, then there's not much hope for the vehicles. Also, check if they are members of any recognised industry organisations – association with industry organisations often indicate best practice.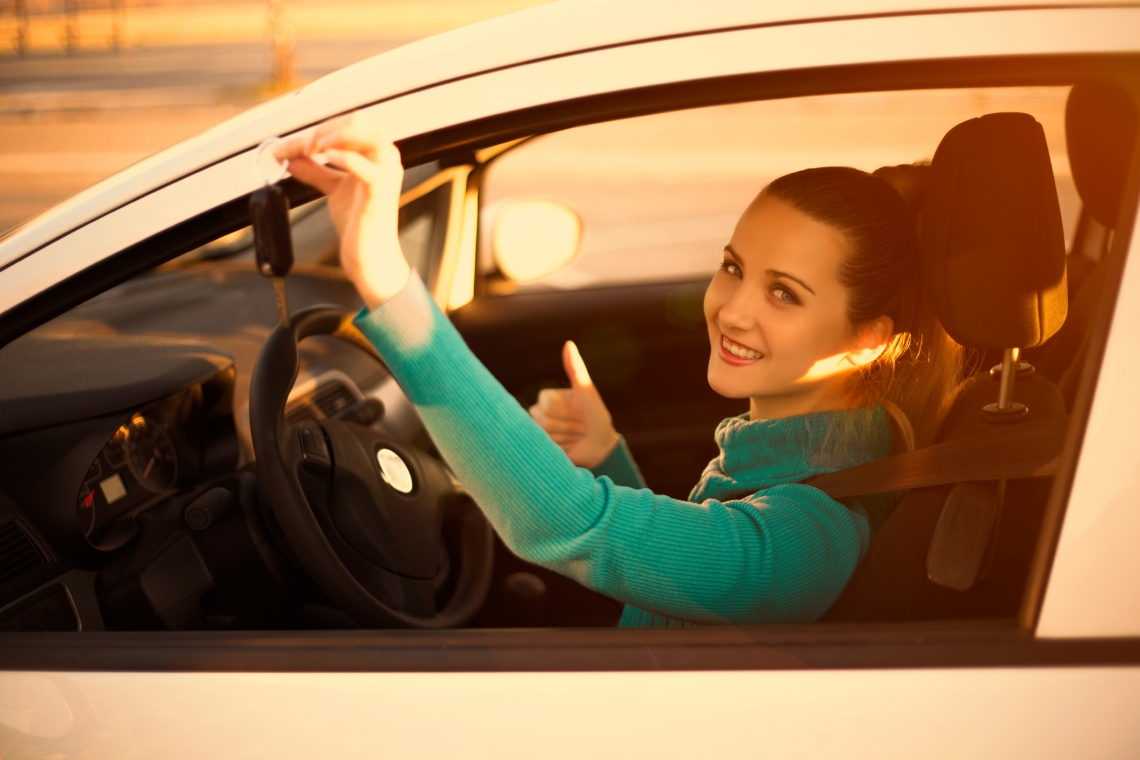 Thankfully for the consumer these days the internet has made the market much more transparent, and you can now check and compare other dealers all over the country and run through lots of details to make sure the car you're purchasing is priced fairly and from a trusted seller.
By following all these processes, it can help you paint a much better picture of the business and tell you whether it's somewhere you can trust to buy your vehicle from. You can then have much more faith in knowing you can find the car you want. This assures that you'll be able to arrive at the dealer and feel more confident you're buying from the right place and a trusted retailer.
For an example of a great dealer website, have a look here ;)
www.rivervaleusedvehicles.co.uk
What influences your decision to buy a used car over a new car?
Leave a comment for your chance to win £20 of High Street Vouchers. Each month we pick our favourite comment from the previous month - get involved for your chance to win...
The comments above do not necessarily reflect Rivervale's views unless clearly stated.